Master Craftsman specialized in wedding events !
Our strength: The hairdresser comes to the place of your reception.
I had the chance to meet passionate craftsmen who passed on their passion to me. A dream that later became a real passion and, in this profession, you have to be passionate and exciting !
The idea of working in the world of marriage came to me as the continuity of this profession that I have been doing for more than 20 years.
And if I think that nothing can replace experience and especially passion, the best school is the one of apprenticeship. It's all about always challenging/questioning yourself, finding out about the main trends, getting up to date in a way!
Today, advising someone is essential as much as knowing how to listen and how to comfort, it's a great moment of complicity that is established between the bride and the hairdresser !
We are all at the same time: an advisor, a confidant, we also share moments of doubt and stress, the brides confide in us and share their D-day anxieties.
My priority is to pamper you and doll you up to make sure that the bride remains calm and relaxed. Feeling good about yourself and your body all depends on the way you see yourself !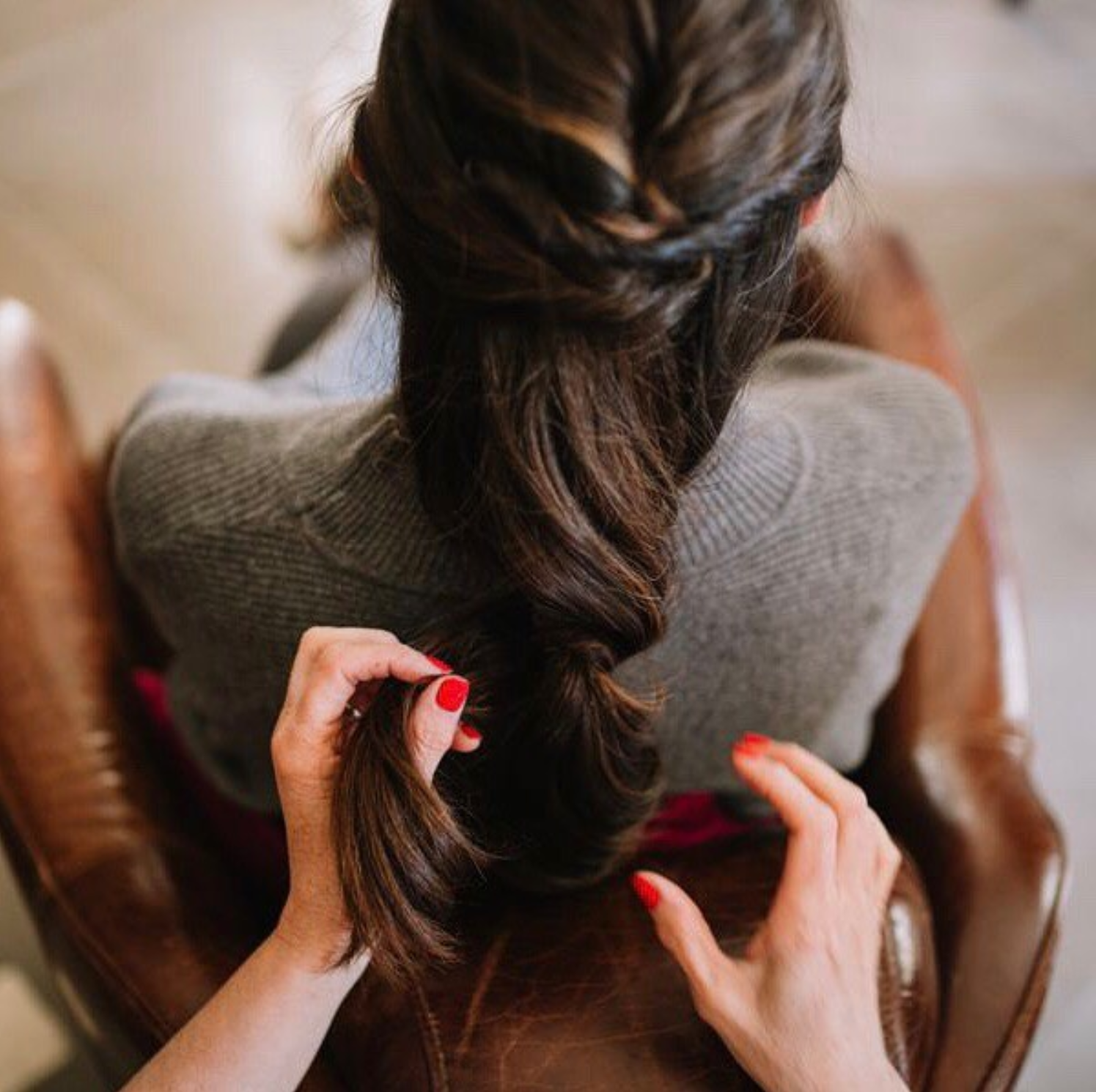 Making sure you look the most beautiful that day is my goal !
That's why my hair salon moves to the event site: no need to move or to worry about the time for the bride and her loved ones.
And yes, we can also pamper mothers, stepmothers and family. Everything is done in an atmosphere of joy, good mood and complicity.
Once the last little details done, like putting on the wedding veil or touch up the makeup, it'll be the time for me to leave and let you enjoy the best day of your life! And some time later, I often have the pleasure to see my brides again at my hair salon… They love our massage chairs during the shampoo !!!!!!!
Each meeting is a UNIQUE moment and it is to the unique woman, with her sensitivity, fragility and personality that I speak to! It is in each of these moments, all different from one another, that I live my passion…
A beautiful profession which is mine!